You've got your wedding date. You booked your Sacramento wedding photographer. Now you have to decide where you would like your engagement photos taken. From the nature spots along the Sacramento River to the cityscapes of downtown, here are 17 of our favorite Sacramento photo engagement locations.
Downtown Sacramento Engagement Locations
I love the diversity of The Crocker Art Museum! If you want a sophisticated and dramatic feel to your engagement photos, I would recommend using the indoor ballroom or Friedman Courtroom for instance. However, if you like a clean and bright look, I would recommend using their outdoor Courtyard or E. Kendell Davis Courtyard.
Address: 216 O Street Sacramento, CA 95814
Museum Hours: 10 AM – 5 PM
Regular Admission: Adults $12 |Seniors, College Students & Military $8 | Youth $6 | Children (5 and younger) FREE
Site Fee: Approximately $250-$450 depending on which space you would like to choose
However, outside is FREE!
Sacramento's iconic landmark is the Tower Bridge. The bridge is a vertical lift bridge that stretches across the Sacramento River. The bridge occasionally lifts up for boat crossings. It was painted a rusty orange color which has now oxidized to its current gold color: the color of the Golden State. There are pedestrian pathways on both sides and is an easy walking distance from Old Sac. One of the most popular times to photograph the bridge is at night. With the lights reflecting off the river from the boats and downtown buildings, this location is perfect for that WOW image.
Address: 342 L Street Sacramento, CA 95814
Old Sacramento is another historical landmark for the capital of California. Busy on the weekends with tourists, Old Sacramento is a popular attraction for families and children alike. There is a train museum, old hardware store, toy and kite store, saltwater taffy store, and more. Right next to Old Sacramento is the Sacramento River where there is a steamboat available to ride. This location gives a western-style feel with wooden sidewalks and rustic buildings. However, there are a few areas that feels like Italy in the alleyways.
Address: 1002 2nd Street Sacramento, CA 95814
Delta King is a historic paddlewheel riverboat in the heart of Old Sacramento and a party boat since 1927. Not only can you host a wedding, private parties, and events on the boat, but you can eat & drink with their riverfront dining, stay the night in their refurbished hotel rooms, and attend their Suspects Comedy Mystery Dinner Show.
Address: 1000 Front St Sacramento, CA 95814
Within walking distance from the Old Sacramento area, The Golden 1 center has a more upscale modern vibe. With cement, accent walls, and greenery, the Golden 1 Center would the be perfect location for a first date/casual look for your engagement session. With cute outdoor seating areas and shops like boba, wine shop, bakeries, and more, this place has a lot of diversity.
See Andrew & Desiree's full engagement session at the Golden 1 Center here.
According to Wide Open Walls, there are 125 different walls and locations throughout downtown Sacramento. There is a festival held every year since 2017 where new masterpieces are added in alleyways and buildings throughout the capital. There are so many unique and colorful murals that will be a fantastic backdrop for any engagement session.
Self proclaimed as the city's coolest neighborhood, Ice Blocks evolved from a once-neglected thoroughfare of gritty warehouses. As part of the Historic District on R Street, there are three blocks of Midtown's largest cluster of boutiques, cafes, and restaurants.
Address: 1715 R St. Sacramento, CA 95811
A little nature oasis within Land Park, WPA Rock Garden sits as an undiscovered hidden treasure. With winding and sloping paths, there are many different and unusual types of plants and flowers. In the middle of the rock garden are rock benches with a crescent moon shape structure. This location is absolutely perfect for a nature engagement session without traveling outside of Sacramento.
William Land Park has approximately 207 developed acres including the following amenities:
Adventure Play Area
Amphitheater
Attractions

Sacramento Zoo
Fairytale Town
Funderland

Basketball Court
Golf Course
Jogging Path
Lakes
Picnic Areas
Rock Garden
Softball & Soccer Fields
Village Green
Wading Pool
Address: 3800 S. Land Park Drive Sacramento, CA 95822
Peace for Women, Children & Families themed Victorian style rose garden within the State Capitol Park. This potential Sacramento engagement location also had a fountain and a pavilion with a heart-shaped seating wall. This garden features approximately 650 roses with over 140 varieties of colors and fragrances.
The best time to photograph at this location with roses in full bloom is early April to early June. From June to August the roses are still in bloom but not as pretty and vibrant as early in the year.
Address: 15th Street, near L Street
Hours: Open Daily – Sunrise to Sunset
One of my personal favorites out of these Sacramento engagement locations is the iconic Capitol Park. Covering forty acres and spanning 12 city blocks, it contains trees from almost every part of the globe. In addition, dogs are allowed in Capitol Park.
Address: 1315 10th Street Sacramento, CA 953814
Love the water? Then let's jump in the Sacramento river off of Crawdads on the River's docks! Maybe after we have food and drinks from the restaurant or possibly a boat ride along the river itself.
Address: 2701 L St, Sacramento, CA 95816
Greater Sacramento Engagement Locations
Gibson Ranch County Park is a 355-acre park that has an equestrian center and includes roughly 100 acres of pasture, a multi-use field, and five miles of equestrian trails.
Address: 8556 Gibson Ranch Park Rd Elverta, CA 95626
Hours: 7 am – Dusk, Daily
Vehicle Entrance Fee: $5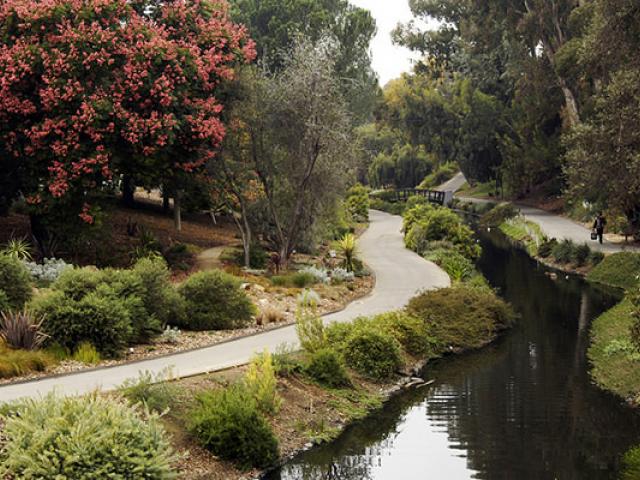 UC Davis Arboretum and Public Gardens offer so many options to choose from at this one location. In other words, 26 different locations! All year round, there are different flowers, fruits, seeds, bark, and foliage that rotates through the seasons. Therefore, no matter what time of the year, this location is perfect for your engagement session.
Address: 448 La Rue Rd, Davis CA 95616
Hours: Open 24/7
Parking: Free on Saturdays & Sundays. $10/vehicle on weekdays (Visa or Mastercard credit cards only)
From June to December, there is always an engagement session location Apple Hill can offer you. With over 49 farms and locations to choose from, you can achieve a nature-filled engagement session almost all year round. Our favorite harvests to photograph are Lavender, Apples, and Christmas Trees. But honestly, any of these would be awesome!
Downtown Folsom is perfect for couples who want a little piece of history. Stepping away from the hustle and bustle of the city lifestyle, Folsom offers a relaxing atmosphere with unique architecture and access to the American River.
Address: 915 Sutter St. Folsom, CA 95630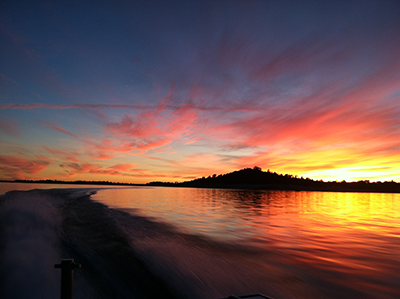 Folsom Lake offers a variety of landscapes from sandy beaches, rock formations, and the water (depending on the time of the year). For a desert feel with the option to be near the river, Folsom Lake is a great choice for your engagement session.
Summer Hours: 6am – 10pm
Winter Hours: 7am – 7pm
Park Entrances: Interstate 80 to Douglas Blvd.(east), or Highway 50 to Hazel Ave., or Folsom Blvd., (north)
Another historical location for an engagement is Rainbow Bridge. Over 100 years old and spanning the American River around 200 feet is an iconic landmark in the history of Folsom known as the Rainbow Bridge. The view of the bridge, especially around sunset, is breathtaking. This bridge was the fourth largest arch span in the world at the time it was built.
Address: Lake Natoma, California, Folsom, CA 95630
---
Karissa Wright Productions loves photographing at new Sacramento Engagement Locations! Have a fun idea for a location you want to shoot at? Let's GO for it! We can't wait to hear your ideas!
---